Training with Rory in October 2009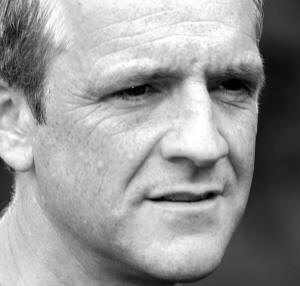 I met Rory Coleman at the 'Marathon of Britain Coast 2007.' He is a very experienced ultrarunner, having run 630 marathons and 160 ultras, run Marathon Des Sables (MDeS) six times and has held 9 Guinness World Records for running different distances and times on a treadmill. He has organised ultra races for many years, an example being the 'marathon of Britain' race which he has organised for six years. I am sure event organisers reading this will appreciate how difficult it is to organise a race of more than 150 miles over 6 days, and Rory is amazing at doing so. He is now a personal trainer and life coach. He trains people from all over the world in a gym in Derby and organises MDeS training days in Nottingham. He is inspirational as he drank, smoked and ate too much previously. 15 years ago he changed all that and has remained sober, a non-smoker and has a body fat % of 8% average. He is strong, lean and very focussed. He also is a family man with 6 children and a beautiful wife, and lives in Nottingham. I decided 5 days training with him would be what I needed after the Commonwealth. Five weeks off training and feeling fat and very unfit, I decided I needed Rory. What an experience it was to be!
On Tuesday 27th October, after a 9 hour boat and train journey, I arrived at Rory's house. I was given a bed in the attic and soon settled down with Wi-Fi and my laptop. The hospitality I was shown was excellent. This was not a cheap 'holiday' but I needed to re-focus my life and in particular my new-found sobriety of 13 days. I thought I had the evening off but ended up at the gym with Rory. He gave me a quick workout before his client turned up and then left me to it.
The first day's training was held at 'The Bridge'. This is a big railway bridge with lots of steps. I stepped up and down until my quads screamed. One-up's, two-up's and even three-up's, followed by bunny hops. Then shuttle-runs across the bridge and press-ups and sit ups by the side of the bridge. I am not sure what the railway workers below thought about what I was doing. Rory had a bike as he has a herniated disc in his back and cannot run, so after the bridge I ran kenyons, up a long sloping hill, with Rory cycling slowly by me. Kenyons involved me running fast for 30 strides and then recovering by running back downhill and round Rory on his bike, before running uphill again. Then it was two crucifying climbs up a near-vertical slope before we headed home for beans on toast. In the afternoon Danny arrived and we went out for a ten-mile run. Danny is a former rugby player who has run one marathon in former days. He has been training with Rory for 6 weeks and after having lost some weight he was starting to run. He is very strong and the opposite of me in build. Rory was keen for me to talk to Danny about the past 5 and a half years I have been training and running and what I have accomplished. People say I am inspirational and I enjoy demonstrating this, and Danny was a willing listener. Danny ran very well and I enjoyed the scenery. Back home the family had a curry and then I settled into bed for much needed rest.
On the Thursday I was up with Rory at 5am as we drove to London. Rory is currently organising the first London Ultra (besides his ultraround). So today Jen, a fantastic Cardiff runner with a lot of talent, and Rory's assistant, joined us at Wembley Plaza Hotel and by 9am we were running the 'Capital Ring Walk'. After 14 miles and a minor detour off the route as it was poorly signed from the direction we were running it, we ate lunch in a café and Jen ran to Richmond. Rory and I ran back to the hotel – covering 26 miles in total. Rory's bike suffered a puncture at 17 miles, but God was on our side and a 'Sports Direct Shop' was round the corner with a puncture repair kit! Amazing! It was my 21st marathon, 14th this year. We drove home but the traffic was awful and it was 9pm before we parked the car. A long and tiring day but well worth it and I ran well – 26.6 miles in 5 hours 18 mins.
I woke up on another sunny day but very stiff and sore. Rory decided I should have an easier day so we recce'd part of the Grantham Canal Race where the building of a new bridge on the A48 means the route has to be amended. I ran 7 miles while Rory cycled. We worked out the new route and I decided to use this short run as a speed session.
On Saturday I ran the Leahurst Marathon. Rory's house is called Leahurst and he has a marathon route round the countryside from and to his home. It is mixed terrain; fields, canal paths, roads etc. I had run this in January but this time I was on my own with a map. I hardly went wrong and finished 26 miles in 5 hours 14 minutes, muddy and tired. Rory was delighted.
On Sunday it poured down with rain so we went to church instead. At 1pm the clouds had cleared and we drove halfway to the gym. Then I ran the 5 miles to the gym, did a very hard workout lasting an hour under Rory's guidance, and then ran back to the car. I was exhausted, not least after having to contend with a strong headwind. I had run nearly 90 miles in a week and had worked hard in the gym, with a new gym programme from Rory.
I flew back home at 8pm that night having been 'Rory-fied'. We had talked a lot about my illness, my drinking and diet and my life. I need to change some things and cut some things out. Rory has made me focussed and motivated. JOGLE is six months away and I know how to train for it now. I need to do a lot more and stay off the cider. Thank you Rory – you are amazing!
November 2009